You are here
Resources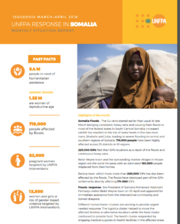 The Gu rains started earlier than usual in late March bringing consistent, heavy rains and causing flash floods in most of the federal states in South Central Somalia. Increased rainfall has resulted in the rise of...
In response to the drought situation in Somaliland, UNFPA is supporting Burao, Boroma and Hargeisa General Hospital where support is provided through the CEmONC.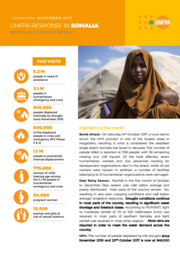 Bomb Attack: On Saturday 14th October 2017, a truck bomb struck the KM5 junction in one of the busiest areas in Mogadishu, resulting is what is considered the deadliest single attack Somalia has faced in decades. The...
Pages