You are here
Main events calendar
Past Events

30 September 2021 - 30 September 2021
Mogadishu, Somalia
The Dear Daughter Campaign is a campaign against Female Genital Mutilation (FGM) in Somalia and around the world rooted in the principle of personal empowerment. By pledging not to cut their daughters, parents are not only protecting them from the negative consequences of the practice but also respecting their bodily autonomy. When others bear witness to that promise, they too are inspired to make the pledge: A future free of Female Genital Mutilation for the Dear Daughters of Somalia.
Details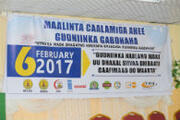 6 February 2017 - 6 February 2017
Mogadishu
Joint message from UNFPA Executive Director Dr. Babatunde Osotimehin and UNICEF Executive Director Anthony Lake on the International Day of Zero Tolerance for Female Genital Mutilation
6 February 2017
The world must make faster progress to end female genital mutilation by 2030
It irreparably damages girls' bodies, inflicting excruciating pain. It causes extreme emotional trauma that can last a lifetime.
Details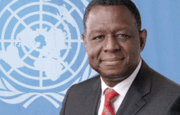 11 October 2016 - 11 October 2016
Mogadishu, Somalia
"Is anyone out there even thinking of improving our lives?" asks Susmita, a teenager from Odisha, India.
Details
Pages