You are here
Main events calendar
Past Events

11 July 2016 - 11 July 2016
Mogadishu, Somalia
Governments everywhere need to invest in teenage girls in ways that empower them to make important life decisions and equip them to one day earn a living, engage in the affairs of their communities and be on an equal footing with their male counterparts.
Details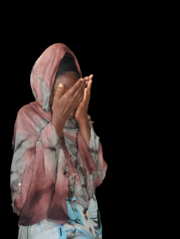 23 May 2016 - 23 May 2016
United Nations, New York
Obstetric fistula is almost exclusively a condition of the poorest, most vulnerable and most marginalized women and girls. It afflicts those who lack access to the timely, high-quality, and life-saving maternal health care that they so desperately need and deserve, and that is their basic human right. As a doctor myself and, most importantly, father to four beloved daughters, I am personally outraged that fistula, which is wholly preventable, still occurs in today's world.
Details
5 May 2016 - 5 May 2016
Mogadishu
International Day of the Midwife 2016
Statement by Dr. Babatunde Osotimehin, Executive Director, UNFPA, The United Nations Population Fund
5 May 2016
On this International Day of the Midwife, UNFPA, the United Nations Population Fund, salutes the contribution of midwives to saving the lives of women, adolescent girls and newborns, sometimes under very difficult circumstances, in hard-to-reach communities, in humanitarian emergencies, and in fragile and conflict-torn countries. 
Details
Pages