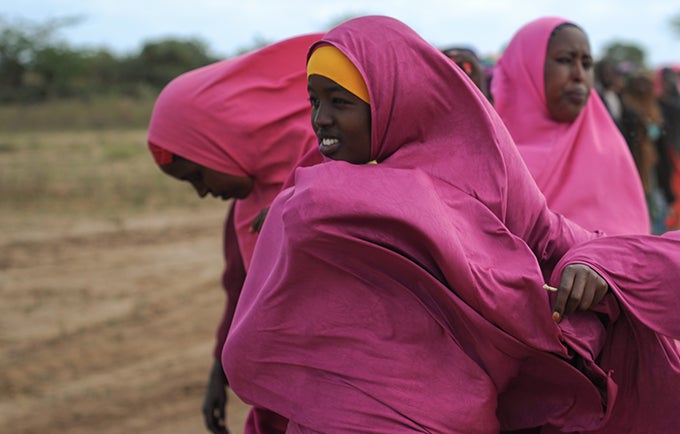 UNFPA Somalia would like to congratulate The President of Puntland State of Somalia, His Excellency Said Cabdullahi Deni and his cabinet for approving the Female Genital Mutilation (FGM) Zero Tolerance Bill on 10 June 2021. "The approval of the FGM Zero Tolerance Bill is a great milestone. It is expected that this bill, once passed into law, will have a ripple effect in the campaign to end FGM in Puntland. This means...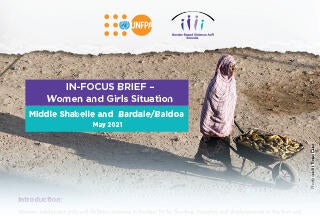 Women, adolescent girls, and children are the hardest hit by flooding, droughts, and displacements in the first and second quarter of 2021. This in-focus brief presents the present realities of women and girls as they struggle to come to terms with human suffering and challenging conditions occasioned by the events of floods and displacements in Middle Shabelle, Bardale/Biadoa regions.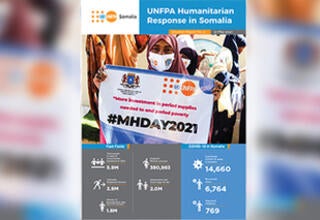 UNFPA prioritizes the provision of lifesaving and integrated services for sexual and reproductive health and rights (SRHR), prevention and response to gender-based violence (GBV), and mental health and psychosocial support response for women, adolescent girls as well as men and adolescent boys affected by crises.