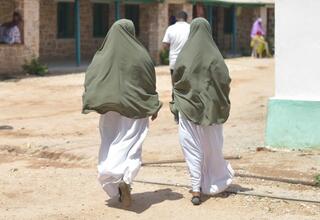 Maryan Mudey Abukar, 19, from Hudur, Bakool region underwent female genital mutilation (FGM) when she was just six years old. She was married at the tender age of 16. "I bled a lot on my wedding night when I first slept with my husband. I was in so much pain that I wished for death," says Maryan. She went through the worst type of FGM, also known as infibulation, or type III FGM.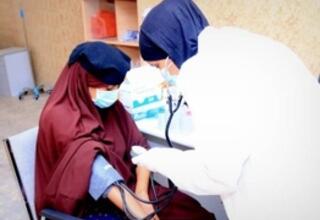 UNFPA Somalia, with the support of donors and partners, continues to provide leadership, coordination and programing for the access and availability of the lifesaving sexual and reproductive health (SRH) and gender-based violence (GBV) services in most affected locations in the country. This is being done to support the priority needs of vulnerable women and girls.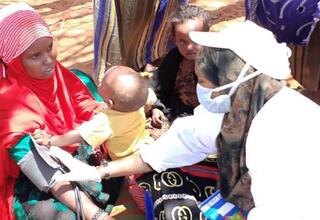 Meanwhile, Ms. Garad and her team of community midwives continue on their quest to provide life-saving support during pregnancy and delivery while promoting COVID-19 prevention. "We're also doing our best to protect ourselves from getting infected. We're operating at a time and places where midwives themselves are at risk of being exposed to the COVID-19 virus," says Ms. Garad.