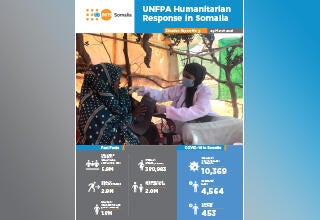 UNFPA Somalia continues to provide lifesaving and integrated services for sexual and reproductive health and rights (SRHR), gender-based violence (GBV) prevention and response, and mental health and psychosocial support response to women and adolescent girls as well as men and adolescent boys affected by crises.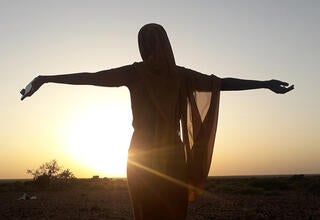 She recently attended the body mapping workshop organized and funded by UNFPA Somalia. ZamZam says the workshop helped her discover that she can paint from the heart; she can paint her most hidden thoughts and the memories she cannot speak of. "As there is no mental and emotional support present for me, I now utilize painting as a form of self-therapy. I can express my happiness, sadness, trials and feelings of exclu...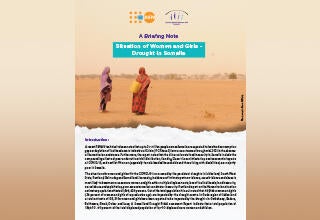 The situation of women and girls with the COVID19 is worsened by the persistent droughts tin Jubba land, South West State, Puntland, Galmudug and Somaliland. Increasing incidences of intimate partner violence, sexual violence and abuse are most likely to become worse as more women and girls suffer multiple displacements, loss of live livelihoods, food insecurity, sexual abuse and exploitation, poor access to markets...