Banadir Hospital The Federal Government of Somalia recognizes Banadir Hospital as the only 'National Referral Hospital' in the country. The hospital comprises three main departments: The maternity which offers treatment services to medical to medical and surgical conditions of pregnant and non- pregnant women similarly The pediatric department deals with medical and surgical conditions for all ages of children, con...
Mogadishu, 11 April 2019 – The UNFPA Representative, Mr. Anders Thomsen, today officially presented his credentials to the Federal Republic of Somalia. The Minister of Foreign Affairs and International Cooperation, His Excellency Ahmed Isse Awad received Mr. Thomsen's accreditation letter.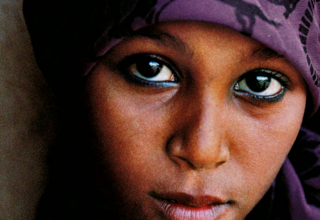 Fifty years ago, it was hard for women to obtain contraception and relatively easy to die giving birth. Many women were unable to decide whom and when to marry, and when or whether to have children. A worldwide movement to give women real choices in life culminated in the 1994 International Conference on Population and Development (ICPD), where a consensus was reached about the links between women's empowerment, sex...