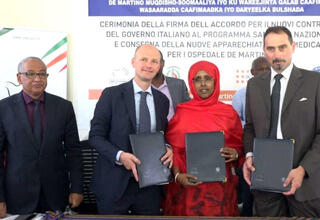 The Ministry of Foreign Affairs and International Cooperation of the Italian Republic, via the Italian Agency for Development Cooperation – Mogadishu Office, is making a contribution of 3 million Euros to support the collaboration between UNFPA and Ministry of Health and Human Services of the Federal Government of Somalia. The contribution aims to strengthen interventions in the areas of maternal and reproductive hea...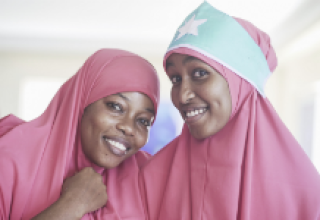 Nine days left before we go to the Nairobi Summit on ICPD25. SEE THE SURPRISING REASONS SOMALI MIDWIVES MARCH.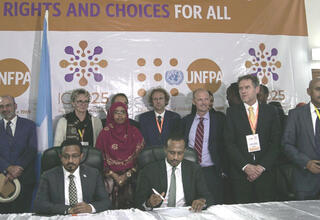 The Federal Government of Somalia (FGS) on 16 October 2019 committed to reducing the overall maternal mortality rate across the country by no less than 25 percent by 2030 through the training and employment of 1,000 additional midwives. The Government also reaffirmed the need to accelerate progress towards achieving universal access to quality sexual and reproductive health services for all.