Young people in the three zones of Somalia; South Central, Somaliland and Puntland, came together between March 10 and 11, 2015 to define the kind of world they want in line with the new Sustainable Development Goals (SDGs).
UNFPA Somalia and the Arab States Regional Office supported the national consultation, according to UNFPA Somalia consultant on the youth programme, Aljaile Ahmed.
"Young people make up over 75 percent of the population in Somalia and in the world 87 percent of the population is under the age of 25. It is therefore vital to discuss and agree on future development goals with their full involvement," said Ahmed.
He explained that any global framework agreed to by world leaders in 2015 and 2016 will guide future government policies and spending on social and economic development in developing countries such as Somalia as well as globally. 
"For the peace, development and future of Somalia, the voices of young people need to be heard and considered," said Ahmed, adding: "there is no sense in discussing future development goals without recognising the role that young people can and must play as assets and problem solvers."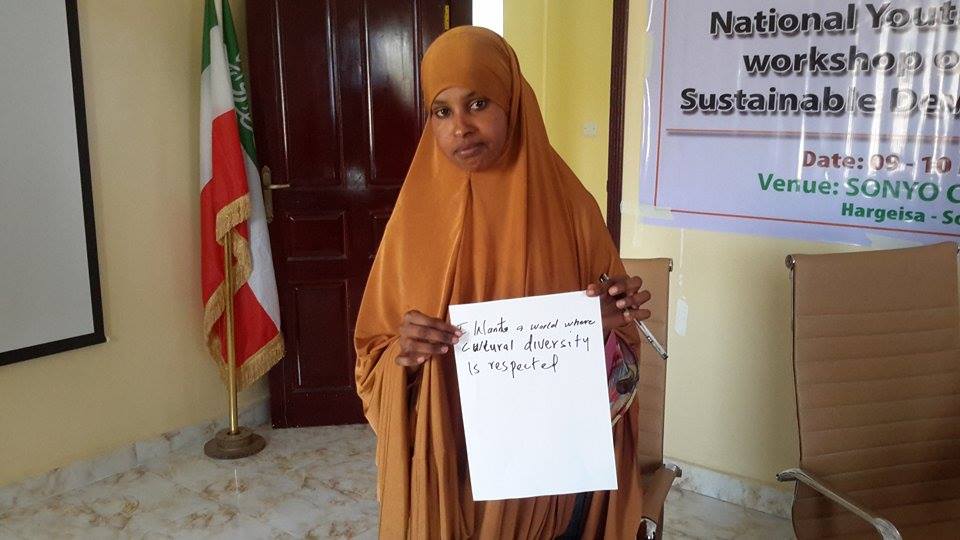 Among other issues; the young people who participated in the consultations agreed that the major lesson from the Millennium Development Goals (MDGs) is that they focused more on end results rather than causes, and that now there is need to be clearer on what the young people want in the sustainable goals.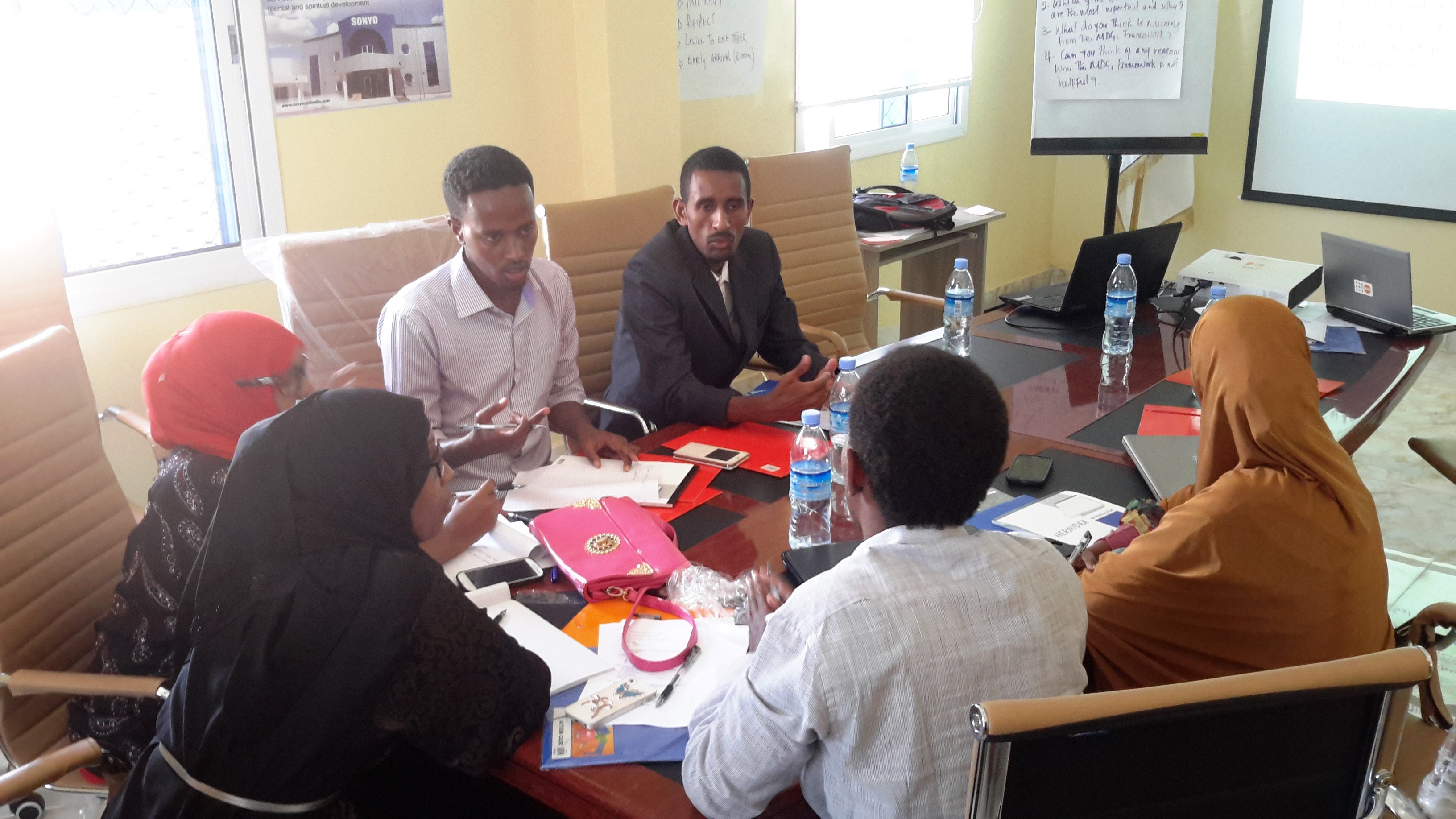 "We want a world where maternal mortality is reduced to zero," said Fatuma Mohamed, one of the participants.
A young man Burhan Abdulahi said he wanted to see a world where young people have equal opportunities to work. 
Other young people expressed their desire to see an end to youth discrimination and isolation, to have their ideas counted in developmental agendas, to have universal free education, to accommodate young people politics, to see a world without HIV/AIDS, where cultural diversity is respected and where women are free from violence including an end to female genital mutilation and child marriages.
Pilirani Semu-Banda