Aisha Ali is a single mother of two children, living in Shabeelle settlement for Internally Displaced Persons (IDP) in Garowe. Aisha never attended school, and when she arrived at Tilmaame Youth Center in Garowe in June 2021, she was unemployed and living below the poverty line.
At the time, Aisha was undergoing a difficult divorce and was struggling to feed her growing children. She knew that if she could improve her literacy skills, she would be better equipped to make her own decisions, find a job to support her family, and regain her independence.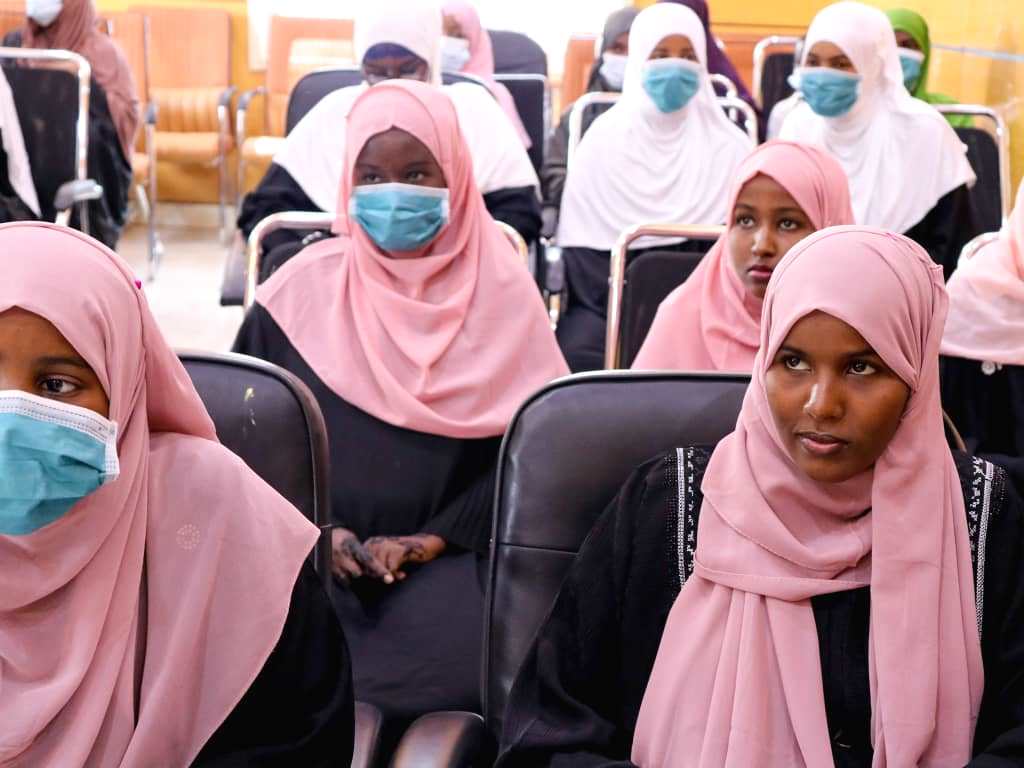 Through the support of UNFPA and Tilmaame Youth Center, Aisha was given an opportunity to attend a six-months course, in which she learned English, Somali, Math and Computer Science. These courses are provided to marginalized adolescent and youth in Garowe, aiming to afford them a second chance at education, enhancing their chances of obtaining employment and creating better lives for themselves. Those who come to the center and enroll in the courses are often survivors or at risk of child marriage.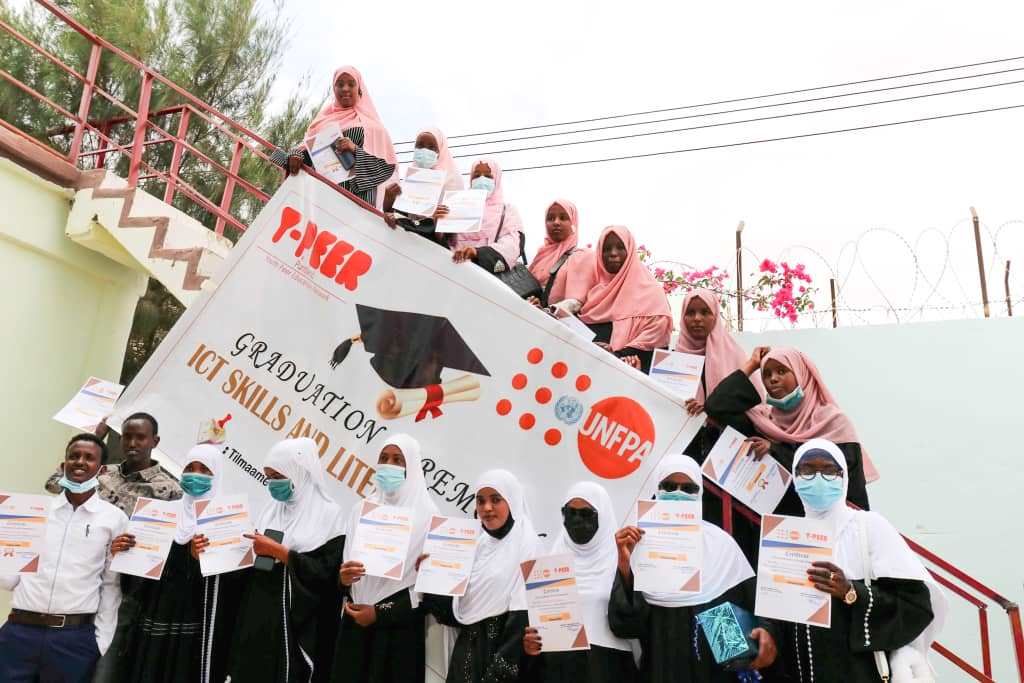 In the fifth month of her training, Aisha was employed by a private company called Durdur Shopping Center, through which she was able to support her family. Aisha is a talented young woman with high hopes for her future, and she recently launched her own business. Aisha plans to continue her education and hopes to be accepted into the Vision International College in Garowe. She owes her newly found ambition to the training and the psychosocial support she received from Tilmaame Youth Center. "I loved the one-on-one student-team work interaction", she said. "I believe it is what made the most difference in improving my reading and writing skills".
Aisha is now also able to help her children with schoolwork, as well as read and respond to notes from their teachers: "my kids think I know everything!", she says proudly.