Fatuma's story
"My name is Fatuma Abdi; I am 30 years old and a mother of five children. I live in Dalxiska IDP camp here in Kismayo. When I got pregnant for the fifth time, Safio, our traditional birth attendant (TBA), encouraged me to go to Bullo Abliko Health Facility, which is a maternity waiting home near the IDP camp. 
I met the midwife called Hibo who checked my pregnancy and encouraged me to keep coming back. 
Safio, always checked on me and when I was about to the deliver, she brought me to the health facility and I gave birth to my daughter free of charge. 
I was not aware that there was a maternity waiting home with free services in Kismayo before I met Safio. 
I am grateful to the midwife, Hibo, for the good care I received when I went to deliver and also to Safio who has always been visiting me and the baby after I got discharged from the maternity waiting home. Safio tells me about the importance of breast feeding the baby and keeping her warm. 
Bullo Abliko Maternity Waiting Home is the only facility in this location helping vulnerable mothers like me who cannot afford to seek health care on our own. My baby is now two months old and she is called Anfac. She is my fifth baby and this is the first time I have given birth without paying any money. I have told my friends about my experience this time."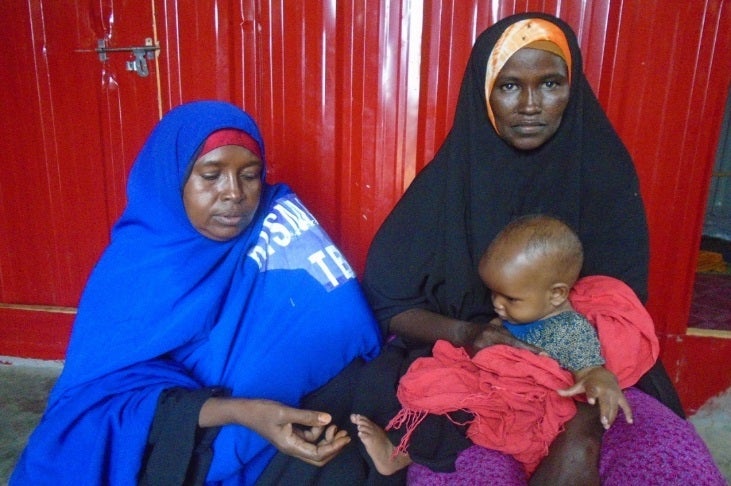 Motherhood can be a dangerous enterprise in Somalia, where almost three decades of conflict have left the health system in tatters. There are about 1.1 million displaced people in Somalia, many of them living in camps.
Over a Somali woman's lifetime, she will face a one in 18 chance of dying from causes related to pregnancy or childbirth - the second highest lifetime maternal death risk in the world. The situation is grim for children, as well: Somalia has the world's fourth highest child mortality rate.
UNFPA provides technical and financial supporting towards the establishment of maternity waiting homes to help improve the odds for women and their babies. Predominantly located in displacement settlements, these facilities offer essential care to expectant mothers at all stages of pregnancy. Women are encouraged to visit the waiting homes as soon as they realize they are pregnant, so they can receive antenatal care and advice on how to stay healthy.
In Kismayo, UNFPA has partnered with the American Refugee Committee (ARC) to assist women like Safio.
Fatima's story
Fatima Cadow, 23, from Daaraha Village, which is 20 kilometres from Wanlaweyn in lower Shabelle region of Somalia, had a prolonged labor for three days with no trained birth attendant at hand in the rural village to assist her.
Her husband and brother, who were informed of a maternity waiting home in Wanlaweyn, hired a car for her to get her to the health facility in Wanlalweyn, run by Organization for Somalis Protection and Development (OSPAD) with financial and technical support from UNFPA.
Upon arrival at the maternity waiting home at about 5pm on July 13, which was Ramadan, trained midwives examined her thoroughly and found that Fatima's case was serious. Apart from having prolonged labor, Fatima was subjected to female genital mutilation as a child and had all the complications associated with the practice; her labour was premature, she had urine retention and was unable to urinate normally. She was in great distress and pain.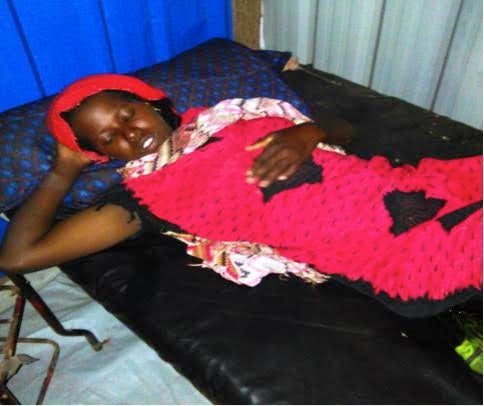 The midwives at the maternity waiting home immediately started assisting her. They counselled provided her with all the needed treatment for the condition she was in.
After two hours Fatima delivered safely, but the child could not breathe normally. The midwife who was attending to her, applied mouth-to-mouth resuscitation method to the baby and was successful in this endeavor. The new born baby eventually started to breathe normally.
Fatima and her baby stayed for a period of 24 hours in the care of the midwives at the maternity waiting home for proper recovery. After this period she regained her full strength.
She, her husband and brother thanked OSPAD and UNFPA for the quality and free services that were offered to her at the maternity waiting home.