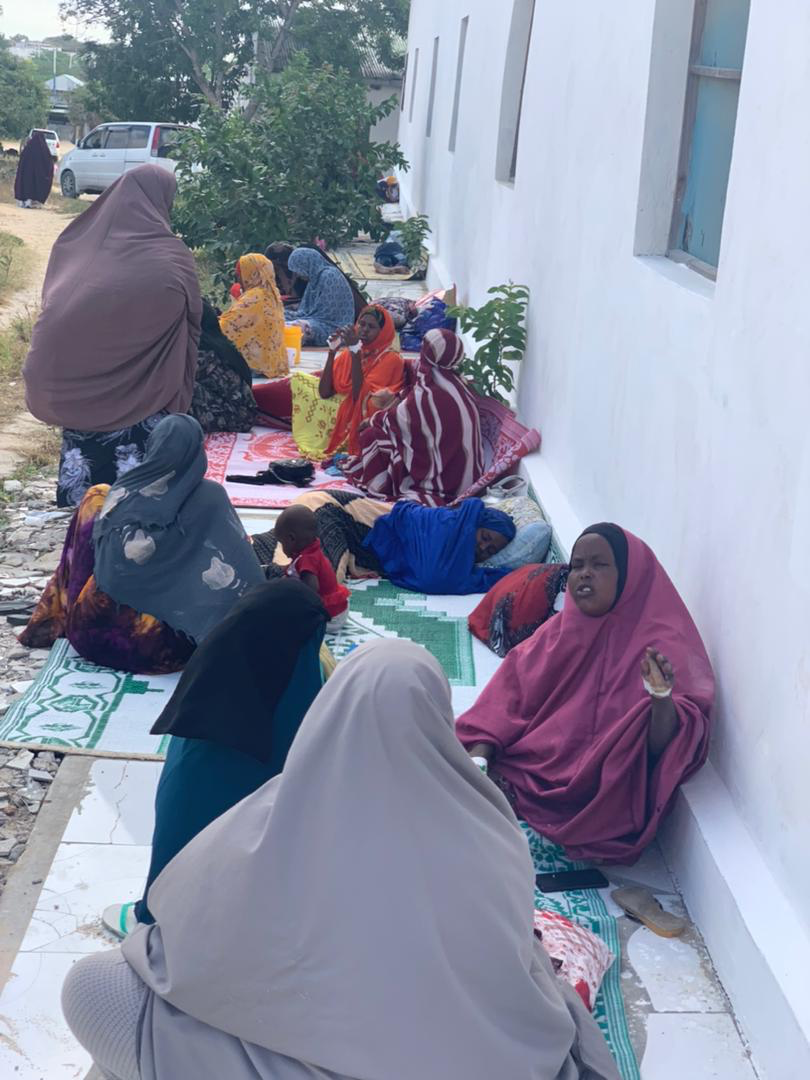 On 16 October 2021, the 9th Obstetric Fistula Repair Campaign kicked off at the DayNile Hospital in Mogadishu. The campaign, being the ninth of its kind since 2014, is led by Physicians Across Continents (PAC) Somalia, UNFPA, and the Federal Ministry of Health (MoH).
Women across Somalia gathered at the DayNile Hospital in Mogadishu, after responding to radio messages announcing the launch of the campaign. Between 16 and 25 October, over 150 women from across the country have received life-changing services through the campaign, and many more are still being registered to receive treatment. The campaign is ongoing until 31 October and aims to assist at least 200 women.
Obstetric fistula is a widespread condition across Somalia and is deemed one of the most serious childbirth injuries. The large age gap of those assisted through the campaign, ranging from 16 to 84 years of age, highlights just how extensive the need for obstetric fistula repair surgeries is in the country. 
Obstetric fistula is a condition classified by a hole between the birth canal and bladder and/or rectum, caused by prolonged, obstructed labour without access to timely, high-quality medical treatment. It leaves women leaking urine, faeces or both, and often leads to chronic medical problems, depression, social isolation and deepening poverty. 
While progress has been made to address obstetric fistula in Somalia, interventions have often failed to reach those most in need, particularly in hard-to-reach areas. 
The campaign aims to assist at least 200 women.
PAC has been operating in Somalia since 2011 and is, together with UNFPA, one of the leading champions on maternal health and the provision of emergency obstetric and newborn care services. 
As during previous campaigns, Sudanese expert surgeons, anesthetists and scrub nurses were called in to perform the surgeries. However, due to the ongoing COVID-19 pandemic, operations looked a bit different compared to previous years. Nonetheless, thanks to the Federal MoH in Somalia, COVID-19 screening materials were provided to ensure that COVID-19 safety guidelines are followed and patients can access safe and life-changing support.
In addition to the fistula repair surgeries, mental health care interventions were also provided to patients over the course of the campaign, and formal engagements with Federal MoH Mental Health Specialists are underway to solidify assistance to the Daynile Hospital under the campaign banner.
UNFPA is proudly leading the Global Campaign to End Obstetric Fistula, aiming to prevent obstetric fistula, treat and provide rehabilitation and reintegration support to those who suffer from it, and advocate for evidence-based resource mobilization.