Ensuring rights and choices for all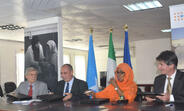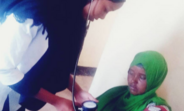 10 October 2018
Young midwife on the frontline
Khadra Osman Ahmed is only 22 but she manages the basic maternal and child health unit at Agabar Mother and Child Health Centre single-handedly. The young midwife assists between 10 to 20 women to give birth every month.

Gender Based Violence (GBV) remains one of the most serious threats to the health and...

Siyaasaddaan Dhallinyarada Qaranku waxay ku salaysan tahay mabda'a iskaashiga iyo wada...
No vacancies currently available