UNFPA: Delivering a world where every pregnancy is wanted,
every childbirth is safe and every young person's potential fulfilled.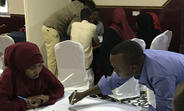 16 August 2017
More reproductive health services for Somali youth
UNFPA Somalia with financial support from the People of Japan has enlisted 13 young health professionals and health promoters to serve in youth clinics and conduct community sensitization and education sessions through...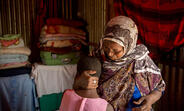 14 August 2017
For many girls, school holidays means FGM "cutting season"
HARGEISA – Asha Ali Ibrahim, 41, has been performing female genital mutilation (FGM) on girls in Diaami, Hargeisa and other parts of Somalia since 1997. July and August are her busiest months of the year. "This is the...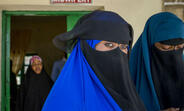 The Somali Adolescents & Youth - Boom or Gloom?
Handover of Central Medical Warehouse and Ambulance to Somaliland
Graduation of midwives in Puntland
Joint UNFPA/UNICEF FGM programme in Somalia