UNFPA: Delivering a world where every pregnancy is wanted,
every childbirth is safe and every young person's potential fulfilled.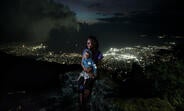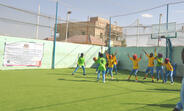 3 October 2017
Female basketball players in the Puntland State of Somalia are raising their voices in support of the campaign towards total abandonment of Female Genital Mutilation (FGM).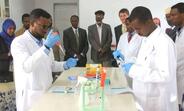 The Somali Adolescents & Youth - Boom or Gloom?
Graduation of midwives in Puntland
Joint UNFPA/UNICEF FGM programme in Somalia
The drought situation continues to pose a threat to women during pregnancy or delivery....
UNFPA Somalia Newsletter for August 2017 covers different stories on the interventions...