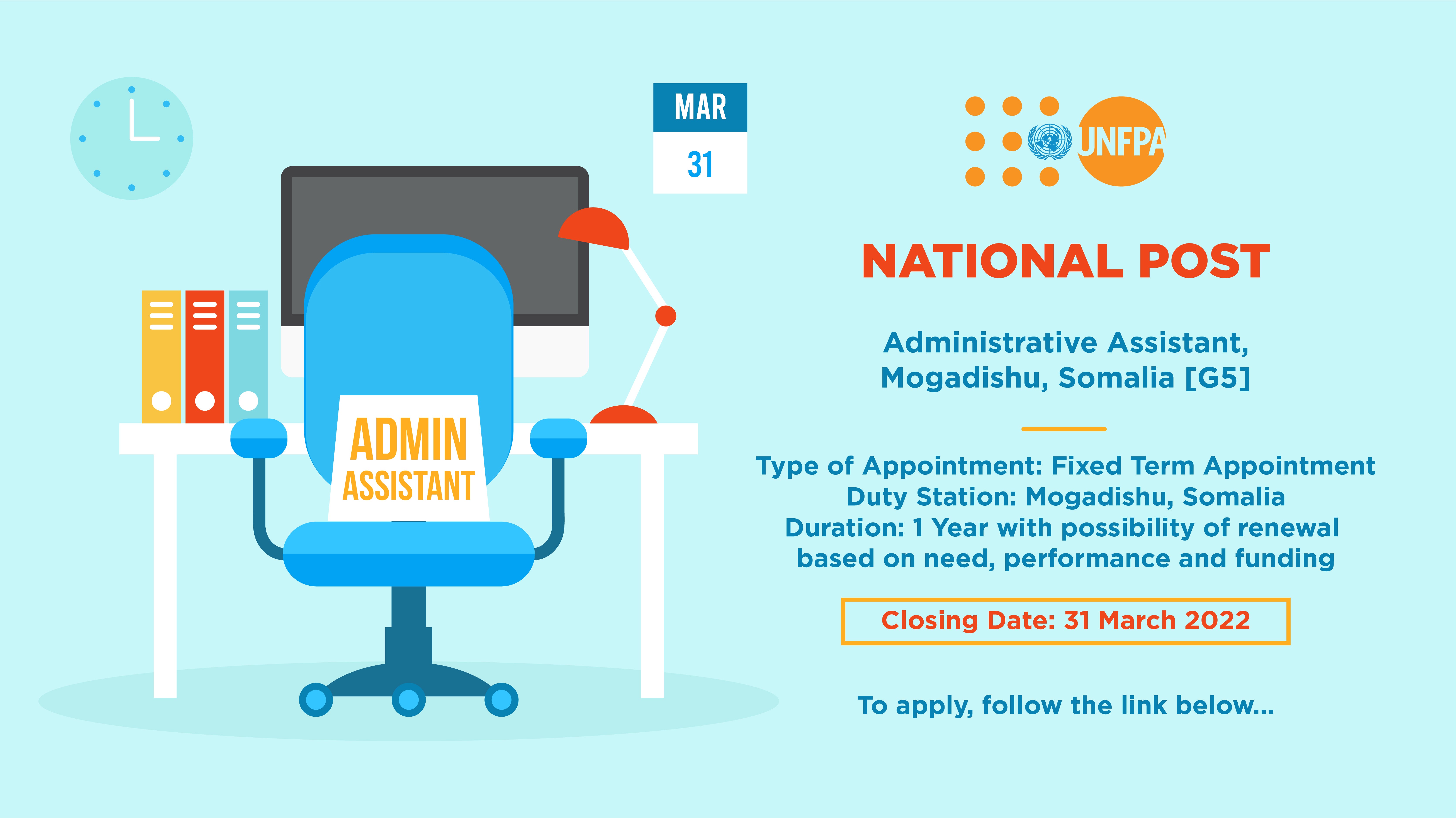 The Position: 
Under the overall guidance of the International Operations Manager and the direct supervision of the Administrative Finance Associate, the Administrative Assistant provides Administrative, Logistics, Protocol and Travel support to the Somalia Country Office.
Job Purpose:
The Administrative Assistant is responsible for supporting the day-to-day operations of the UNFPA Country Office. You will provide support services and guidance to users in all matters relating to administration and logistics while promoting a client, quality and results-oriented approach to your work.
You will report to the Head of the Operations Unit.
For more information on the responsibilities, qualifications and how to apply, please follow this link
Somali women are highly encouraged to apply for this position.