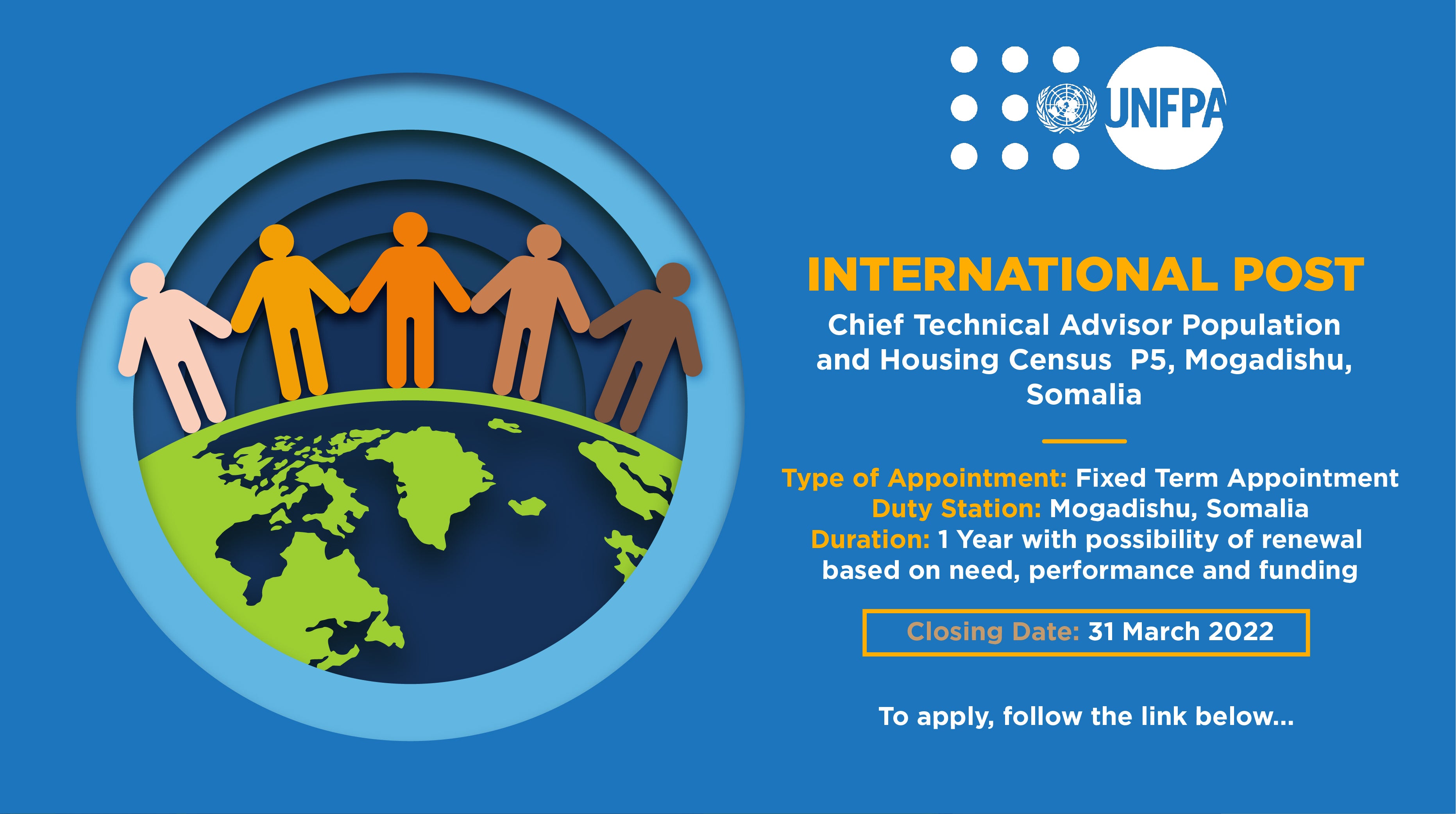 United Nations Population Fund (UNFPA), in collaboration with other UN agencies and development partners is geared to provide robust technical support in conducting the Somali Population and Housing Census (PHC)- through building national technical and management capacities to plan and implement high quality censuses in accordance with scientifically established and internationally recognized standards and procedures and in full harmonization with internationally established standards and recommendations for census undertaking and related activities.
With the support of UNFPA, other UN agencies and Development Partners, a number of initiatives will be implemented to ensure a quality, participatory and inclusive census. The success of the census will thus hinge on the mutual commitment by both the Government and the international community. The donor community recognizes the importance of this exercise and financial commitments will be mobilized towards the funding of the PHC. With the commitment of other Development Partners, a multi-donor fund for the Census will be established, managed and led by UNFPA, to which donors can contribute, based on an agreed framework, priorities and budget lines. At the request of donor countries, UNFPA will set up a Donor Forum for reporting, sharing information and consultation with donors on the Population and Housing Census.
The Chief Technical Adviser (CTA) post is located in the Somalia National Bureau of Statistics (SNBS), Mogadishu, Somalia, and is under the overall guidance of the Director General of the SNBS and the direct supervision of the UNFPA Representative. S/He will work with the Census Technical Team based in SNBS and also liaise with other national and international stakeholders and development partners, including United Nations agencies.
In line with UN/UNFPA policies and guidelines, and in full harmonization with internationally established standards and recommendations for census undertaking, the Chief Technical Adviser will perform various tasks and provide vital technical inputs to all activities pertaining to the census operations throughout all stages of the process. In addition, the incumbent will provide support in implementing and documenting activities aimed at increasing stakeholder participations throughout the census process.
For more information and to apply, follow this link.