In its quest to reach the underserved with reproductive health services, UNFPA Somalia is providing technical and financial support to ministries of health in South Central, Somaliland and Puntland to carry out Integrated Community Reproductive Health Outreach Campaigns, which offer a wide range of reproductive health services.
The services include antenatal and postnatal care, referral of obstetric fistula cases and other complications, HIV and STI screening and treatment, demand creation for reproductive health services including modern birth spacing and addressing female genital mutilations and other cases related to gender-based violence.
Behavioural Change Communication and Family Planning analyst for UNFPA Somalia, Dr. Layla Mohammed Hashi, who is fairly new to UNFPA, undertook her first mission to an outreach camp organised in Borama, Somaliland at the end of August.
"I was very excited as I prepared for the mission and I had to keep on reviewing on what I would tell the people I was going to meet at the campaign," said Dr. Hashi.
She said she was impressed to see many women, most of them carrying little children, who had gathered to access reproductive health services.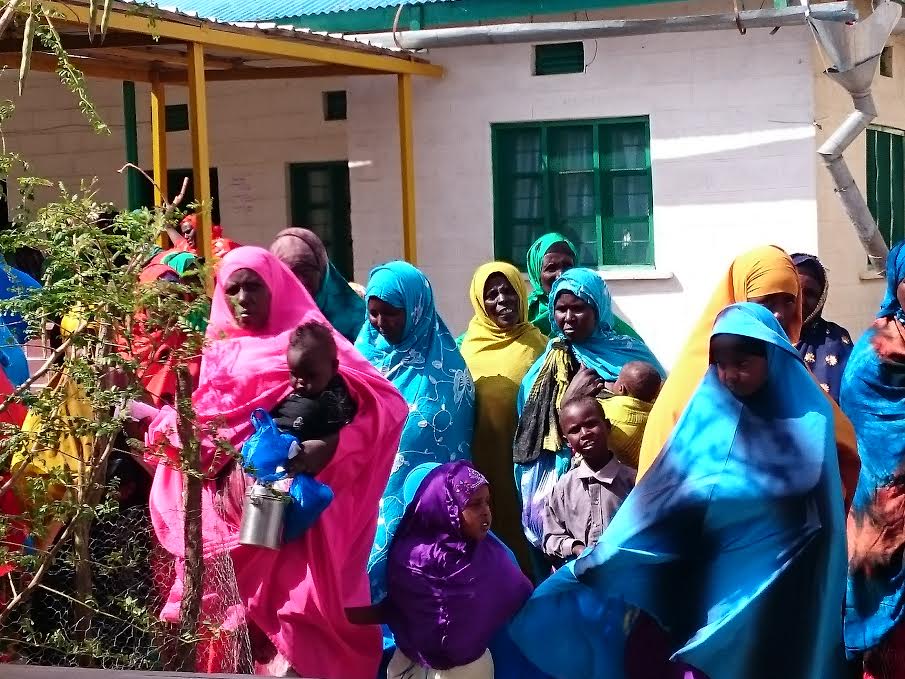 "Many came out of curiosity and they were not sure of what reproductive health services were being offered. There were many others who did not understand the benefits of reproductive health services and I took time to counsel them on these," Dr. Hashi said.
She said many women had misinterpreted Islamic teachings as stopping them to access birth spacing methods.
"Many women said Islamic teachings do not accept birth spacing. As a Moslem myself I had to explain that is every woman's right to get some rest after giving birth before getting pregnant again. I also told them that it is the right of every child to have maximum attention from their mothers when they are babies and that this is only possible if the mothers do not give birth too frequently. Love is a right given by Allah for us as women and for our children," she said.
Dr. Hashi also sensitised the women that breastfeeding is not an effective way for preventing pregnancy and that they needed to access modern ways of birth spacing.
She said the Integrated Community Reproductive Health Outreach Campaigns are one of the best approaches to reaching underserved communities with reproductive health services since the health specialists take the services to the people instead of having the people seek out the services.Motherhood can be a dangerous enterprisre in Somalia, where almost three decades of conflict have left the health system in tatters. There are about 1.1 million displaced people in Somalia, many of them living in camps.
Over a Somali woman's lifetime, she will face a one in 18 chance of dying from causes related to pregnancy or childbirth - the second highest lifetime maternal death risk in the world. The situation is grim for children, as well: Somalia has the world's fourth highest child mortality rate.